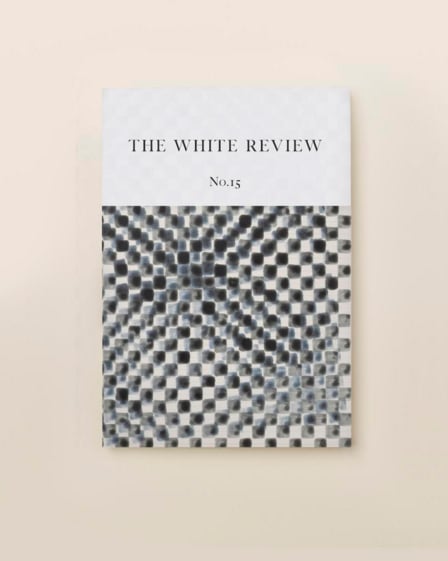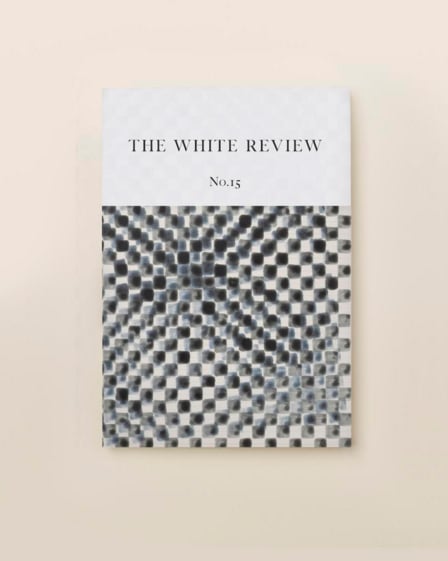 The White Review No. 15
£14.99 / Sold Out
Following changes to EU VAT from 1 July, orders shipping to the EU may be subject to additional customs fees upon arrival. This will vary by country and unfortunately we're not able to cover the additional charges. We apologise for the inconvenience.
The White Review No. 15 features new literature in translation – from the extraordinary French novelist Maylis de Kerangal, the great Hungarian László Krasznahorkai and the celebrated Korean poet Ko Un – and some of the most exciting voices to have emerged from Britain and Ireland over recent years in Caleb Klaces, Declan Ryan and Luke Brown.
We are excited to publish interviews with two longstanding heroes of the editors: Zadie Smith, arguably the most important British novelist and critic of her generation, and Rosalind E. Krauss, whose extraordinary body of work over the past forty years dispels the pernicious myth that art criticism must be inscrutable, obscurantist, or anything other than an intellectually and aesthetically exciting experience.
Our dedication to hybrid, radical forms is apparent in the publication of Anne Carson's 'lyric lecture with chorus' – a work that could as easily be produced on stage or film as within these pages – and Brian Dillon's ekphrastic meditation on charisma, faith, and loss.
The combination of art and literature has always been a guiding principle of this project, and we are delighted to present works by installation artist Alicja Kwade, a photographic series from Germany's Annette Kelm, and new work by Swiss artists Taiyo Onorato & Nico Krebs. These run alongside a long-form essay on a camp in which one comes to terms with one's own death, and another on translation and human subjectivity.