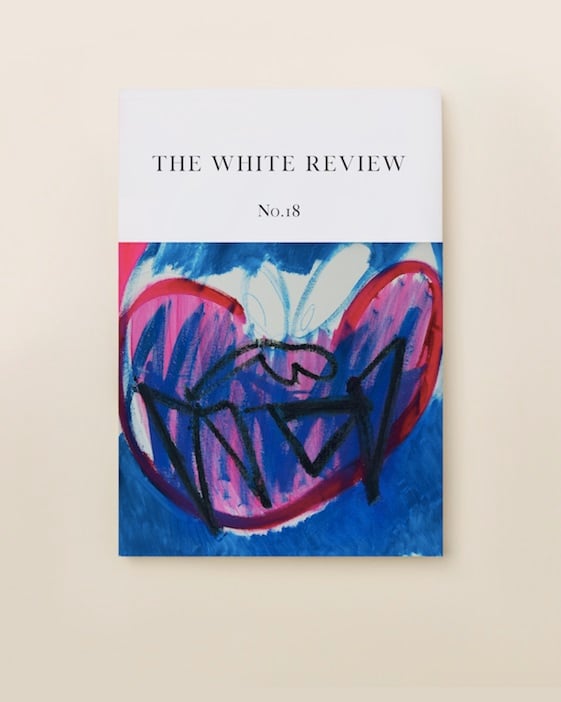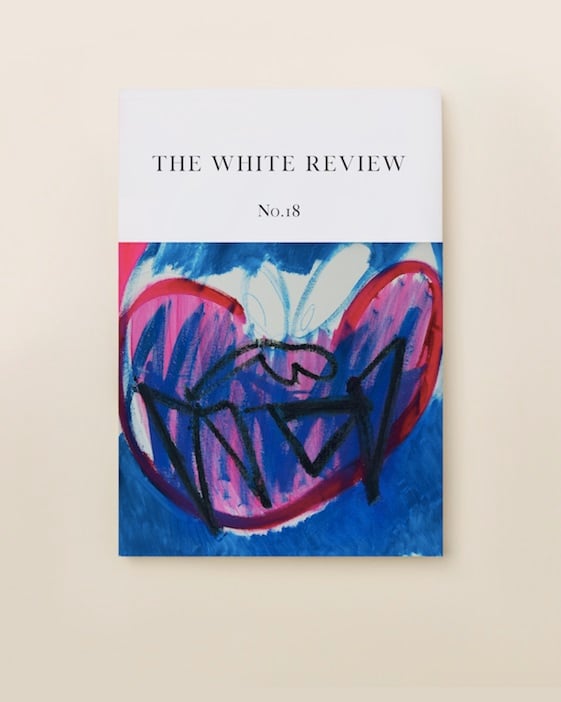 The White Review No. 18
£14.99 / Sold Out
Following changes to EU VAT from 1 July, orders shipping to the EU may be subject to additional customs fees upon arrival. This will vary by country and unfortunately we're not able to cover the additional charges. We apologise for the inconvenience.
The White Review No. 18 featuring interviews with EILEEN MYLES, LEE UFAN and CÉSAR AIRA.
JEN GEORGE and SALLY ROONEY's stories further this magazine's mission to present the best new writing, while a collection of haunting, witty micro-fictions by the Syrian writer OSAMA ALOMAR (translated with C.J. Collins) fulfill our commitment to formally experimental literature in translation.
The relationship between art and literature is one of this magazine's longstanding concerns, and LESLIE JAMISON's essay in response to the films of Ellen Cantor marks a significant contribution to that discussion between disciplines.
Moving in the other direction, DENISE KUPFERSCHMIDT's drawings on book paper consider the female form in the format, if not the language, of literature. In a witty and cleverly structured piece, ROSANNA MCLAUGHLIN frames the art fair as microcosm of the commercial and institutional art world, while YANYAN HUANG's delicate paintings and assemblages respond to the place and time of their making.
We have long admired the witty, disjointed, occasionally absurdist poems of SAM RIVIERE, and so are particularly pleased to present a series of his new work. These are joined by five poems from the much admired DOROTHEA LASKY, who concludes an issue which has for its cover two paintings by MOONI PERRY.